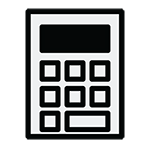 Our income tax service goes far beyond simply preparing tax returns. We provide a full range of tax planning and tax management services. We guide our clients through a full range of tax planning with strategies that minimize your tax liabilities, maximize your cash flow and keep you on track to your financial goals.
Our tax specialists are experienced and knowledgeable about the tax advantages and benefits available for your individual or business situation. We use the most sophisticated professional tax software, updated throughout the year to keep up with any changes the IRS makes.
Effective tax minimization begins with long-term tax strategizing to establish overall objectives and is maintained with conscientious and consistent annual tax forecasting and mid-year tax planning. We have customized these strategies for individuals and all types of businesses and have worked with clients from virtually all business sectors.